When you visit Stone Hill Farms, you see where your food is being grown and how it's being harvested. You might even see us out in the fields picking vegetables for sale that day. You'll see exactly where your food comes from.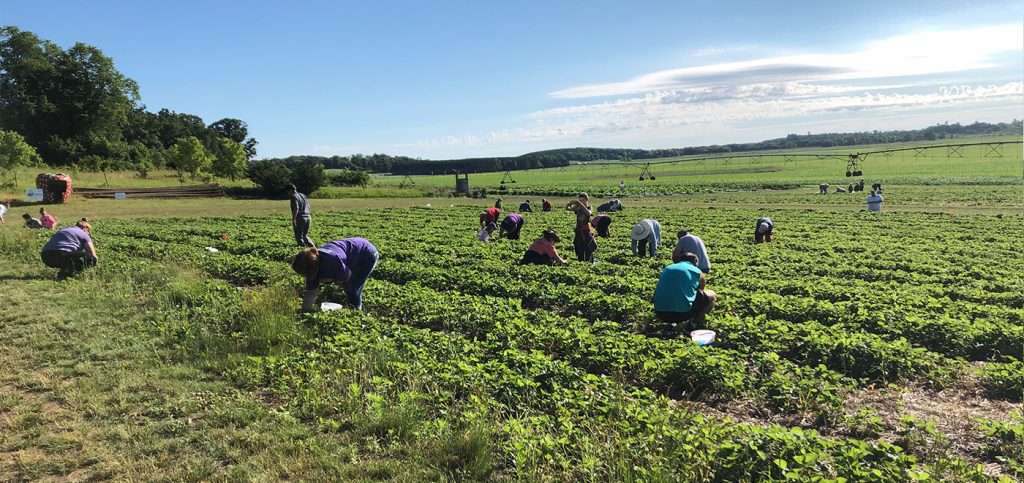 You can enjoy locally grown produce with unbelievable flavor and taste that you're not going to experience anywhere else. If you appreciate high quality, delicious food – we have something to delight your taste buds.
At Stone Hill Farms, we grow food for eating. Most grocery store produce varieties are made for shipping. But our produce travels directly from our field to your plate so you know you're getting the freshest possible product available.
Fresh, in season vegetables are available through on the farm sales several days per week. The U-Pick strawberry and blueberry patch is open seasonally (approximately mid June through early August). Pre-pick berries are also available. Pickups can be arranged by appointment on the farm or at one of three local Farmer's Markets. Follow our Facebook page for hours and locations.
Periodically, we are also able to offer limited quantities of farm fresh chicken and eggs as supply allows.
Just like our fields, we're still busy at work out of sight in the off season. During the fall and winter months, we invest time in research and education so we can expand the following year. We'll update our website and social media throughout the year as we plan for new products and opportunities.
Got questions?
Give us a call! Unless we are busy in the strawberry shed or checking out a customer, we'll pick up and look forward to chatting with you – 218.296.2473.