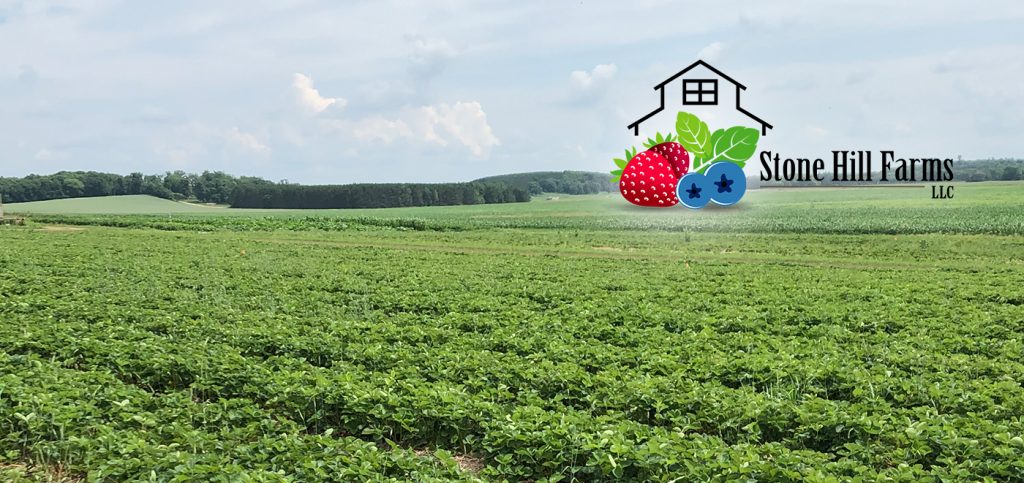 Stone Hill Farms is a local, family run business rooted in providing our community with farm fresh produce and U-pick berries. We take pride in our products and services because the work we do together in our family helps bring yours together at the dinner table.
From the field to the plate, Stone Hill Farms lets you enjoy the bounty of a backyard garden without all the effort – unless you want share in the fun of berry picking!
Stone Hill Farms customers enjoy the best seasonal produce available in the Browerville community and surrounding area. Whether you select ripe produce from our field, choose your own sweet treats from the U-Pick Berry Patch, use our pre-order services, or find us at the local Farmer's Market, you know you're picking out the best, freshest, most flavorful food options the local area has to offer.
We believe that if we wouldn't feed it to our family, we won't offer it to yours. Because our kids work with us in the field, we want to know that anything they pick straight off the vine is safe to snack on. At Stone Hill Farms, we only offer produce, fruit and products that we would be proud to eat right alongside you.
Being Local Matters
We know that our customers aren't just shoppers – they're our friends, neighbors, family and community. While bigger growers focus on getting as much product out the door as possible, Stone Hill Farms customers deserve the best quality, flavor, and variety available. We grow food you WANT to eat.
Because Stone Hill Farms serves the local community, we understand the importance of relationships and good customer service. We've built our business and reputation on word of mouth. You'll never be a face in the crowd with us – we're your local, sustainable food supplier that you can trust.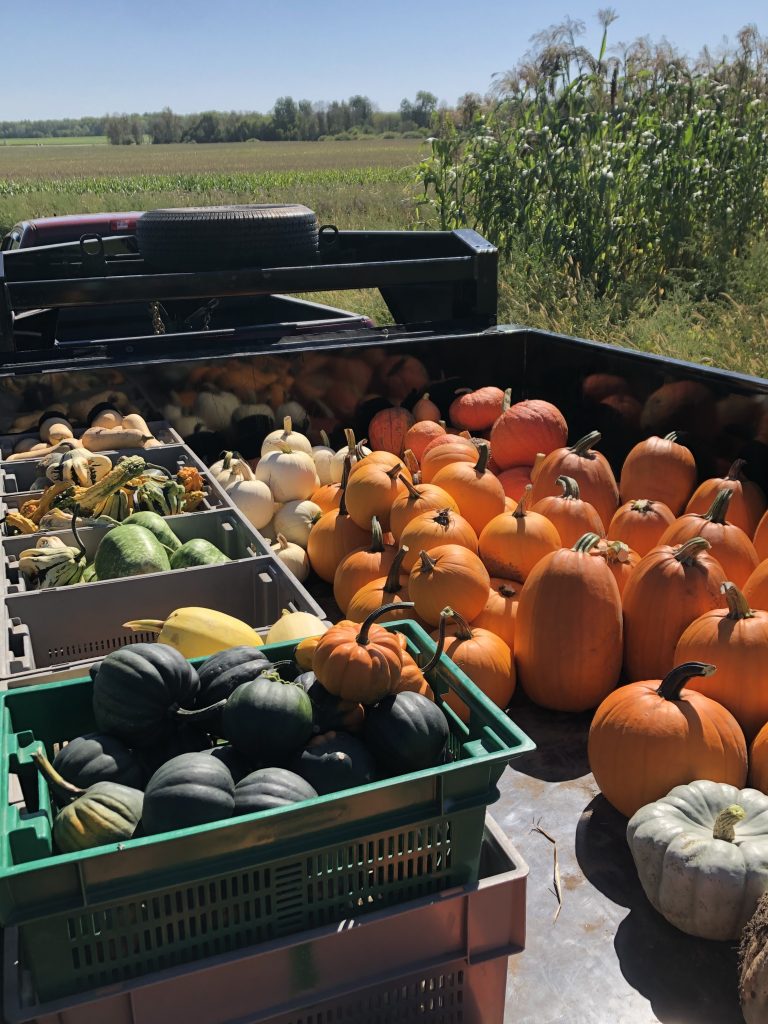 Good food nourishes our bodies but it does so much more. Memories are made over the meals we share. Our farm has been in the family since 1873 and our kids are the 6th generation to grow up on and work the land. We're thrilled that through our love, work, and dedication as a family, we offer you the top quality ingredients you need to gather a table that nourishes both your bodies and your relationships.
About The Deyle Family
Nikki and Nathan Deyle, along with their 4 kids, started Stone Hill Farms in 2016. For Nikki, it was an opportunity to return to where she grew up. For Nathan, he saw the chance to build something for and with his family that gave back to the community.
Originally from Browerville, Nikki grew up on a crop and dairy farm, learning to garden as a child from her grandma and mom. After earning a college degree in agricultural industries and marketing, Nikki worked with producers across the country to learn techniques and best practices. She's always liked helping people solve problems – especially if it means getting her fingers dirty growing things. Most importantly, as a consumer herself, she knew she wanted to meet the need for good quality, locally grown, sustainable products.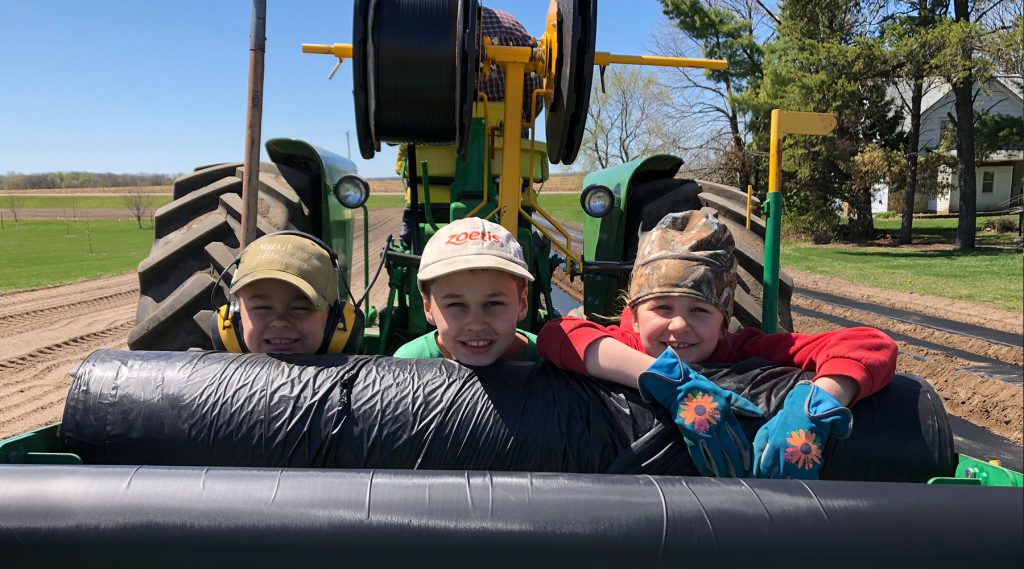 Nathan grew up on a sustainable hobby farm in Alden, Minnesota, growing produce, fruit, and raising chickens. Although he graduated college with a degree in bee production, his career led him to work in agriculture and soil fumigation gaining first hand experience with the biggest vegetable growers in Florida, Georgia, North Dakota, and Texas. After having an opportunity to see what large operations were doing both right and wrong, Nathan had a wealth of knowledge that it was time to put to use serving the local area in an impactful way.
Both Nikki and Nathan's careers included interacting with a spectrum of people – from ditch diggers to CEOs. For them, genuine personal relationships are vital to a successful business. That's one of the things they enjoy the most about Stone Hill Farms – getting to know a variety of people from those who know nothing about farming to avid growers.
Ranging in age from 8 to 14, Nikki and Nathan's kids are the right-hand helpers at Stone Hill Farms. They help with weeding, watering, working with customers, and of course… taste testing! The Deyle kids are the Chief Flavor Officers of Stone Hill Farms – everything we sell must meet their exacting flavor standards and only the sweetest berries will pass the test.